Captio & Captio Connect – Expense Management Solution
Say goodbye to paper receipts and manual work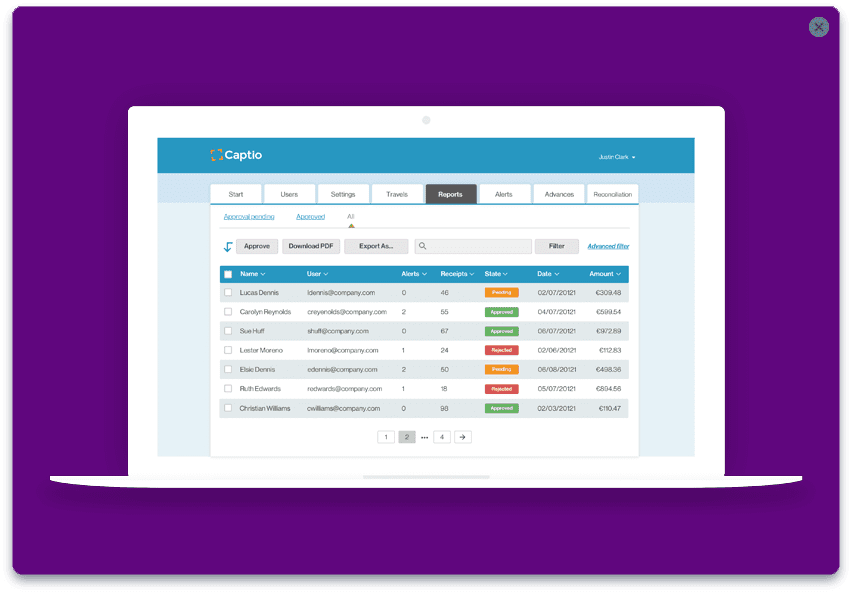 EMPLOYEE EXPENSE MANAGEMENT TOOL
What is Captio & Captio Connect?
Captio is the leading employee expense management app in Spain. Captio allows employees to digitize their travel expenses and get rid of the paper receipts, thanks to the warranty of the homologation from the AEAT and the Italian, French and Portuguese regulations.
With just a simple photograph of the receipt, Captio automatically digitizes and classifies the expense, so that you to get rid of the physical receipt. These expense reports are then received to be monitored by the corresponding person from its computer or phone.
Finish the process with InnoQubit's ERP connector Captio Connect to have all the information collected from the app synchronized with your ERP for its accounting.
What are the benefits of implementing Captio & Captio Connect?
Be Productive
The economic and organizational benefits of Captio & Captio Connect's employee expense management outweigh traditional methods. Choose the plan that best adapts to your needs and contact us for more information.

Do you want more information?
Just fill in this form. We're happy to talk with you.