Besepa – SEPA Direct Debits Solution
Automate your direct debits and mandates in the easiest way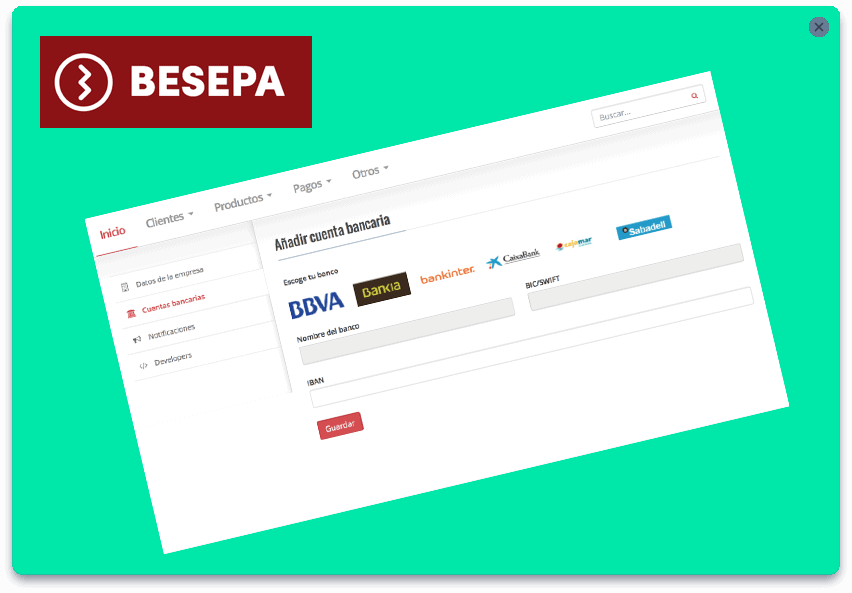 SEPA DIRECT DEBITS AUTOMATION TOOL
What is Besepa?
Besepa is a very simple and intuitive tool, designed for any business that has recurring collections. With Besepa you can manage your customers, collections and review both the pending and the already collected remittances from a single platform.
It is simple: register your customers with their billing, bank details and choose between CORE or B2B debit. Then, create debits selecting the customer, completing the mandate's reference data and deciding when you want to issue it.
Besepa will keep you informed in real time about the status of your debits. In case of rejection, the tool will send you a notification to let you know the reason for rejection and the customer and another one to the customer itself with a link to do the payment via credit card.
What are the benefits of implementing Besepa?
Be Productive
The economic and organizational benefits of IQpay/Besepa's direct debit automation outweigh traditional methods. Choose the plan that best adapts to your needs and contact us for more information.

Do you want more information?
Just fill in this form. We're happy to talk with you.